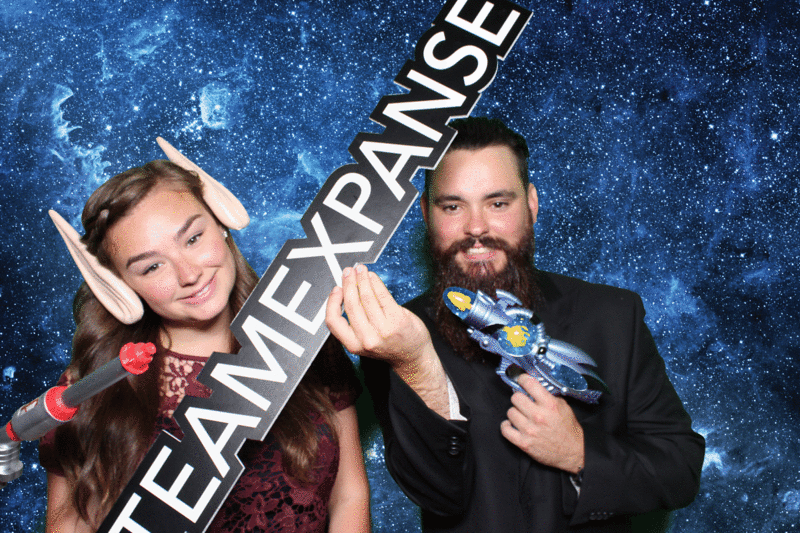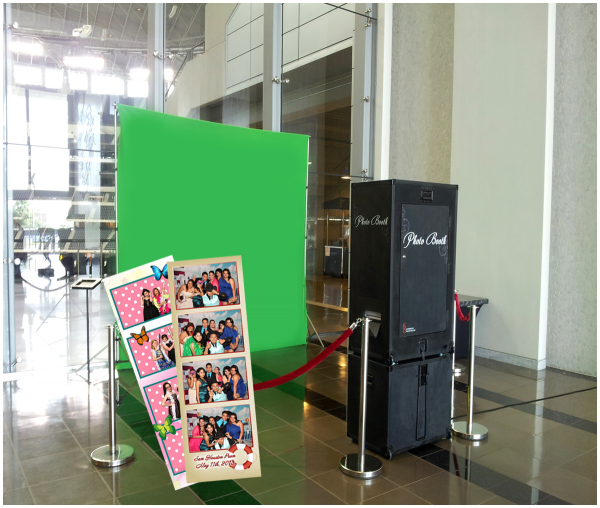 Custom Commemorative Borders
Personalized Booth Screen to match event theme
Email & SMS Photo Sharing'
Red Carpet Runner & Red Velvet Stanchions
Roaming "Themed" Booth Attendant...Do you have an event theme? Not only do our attendants help capture your guests photos, but they become part of your events entertainment!
Capture Stills, GIFs, Videos & Boomerangs
Custom Branded Commemorative Border Overlays
Custom Email & Text Messaging
Photo Filters
Soundtrack for Boomerangs & Videos
Online Photo Gallery
Starting at $400
Put your company on the map or celebrate a product launch! A photo booth is a cost effective way to promote the brand for your product launch. Engage thousands of attendees and have your message go viral with our instant upload to social media.
Is there anything better for a birthday bash, wedding reception, or other social event than rubber chickens, obnoxious signs and Viking helmets? 'Nuff said!' We will have your guests striking a pose and sharing photos from your event via text & email.
Whether a prom, homecoming, father-daughter dance or, even a sadie hawkins dance. All of them call for a photo booth to ensure the most memorable celebration! A photo booth just has a special way of breaking the ice, and warming the guests up to hit the dance floor!
FROM SMALL INTIMATE AFFAIRS TO LARGE CORPORATE EVENTS, EXTREME PHOTO BOOTHS WILL TAKE YOUR CELEBRATION TO THE NEXT LEVEL.
SERVICES INCLUDED WITH ALL OF OUR PHOTO BOOTH RENTALS​
​

​
​
PROFESSIONAL ATTENDANTS
For your convenience and peace of mind, we've staffed each booth with a professional attendant to handle the setup, operation, and clean up.​​​
GIF'S & BOOMERANGS
In addition to offering beautiful, high-quality photos for your guests to take home with them, our photo booth packages allow you to create and capture GIFs and Boomerangs! These can then be sent via text or email directly from the booth following their session.​
​
TEXT & EMAIL MEDIA
Share your GIFs, Boomerangs and photos via text or email the instant they're made so you have them within minutes.​
​
PRINTED OR GREENSCREEN BACKGROUNDS
Choose from our large selection of premium backdrops, or let us create multiple greenscreen backgrounds for your event!​​
CUSTOM OVERLAY
Each booth comes with a professionally designed template personalized to your event. Change colors, text, graphics and add logos—whatever you like! And if you can't find something that perfect for your occasion? We can create one from scratch!​
​OPEN AIR PHOTO BOOTH RENTAL
Our open air photo booth is by far our most popular booth! It allows the guests to stand in front of any style printed backdrop or, custom themed greenscreen backgrounds for your event. With the use of green screen, we can match any theme and offer multiple background choices for the guests to choose from. An open air booth gives that nostalgia of an old fashion booth! It allows for wider angle photos for large groups as well as larger photo props like big hats, guitars and photo frames.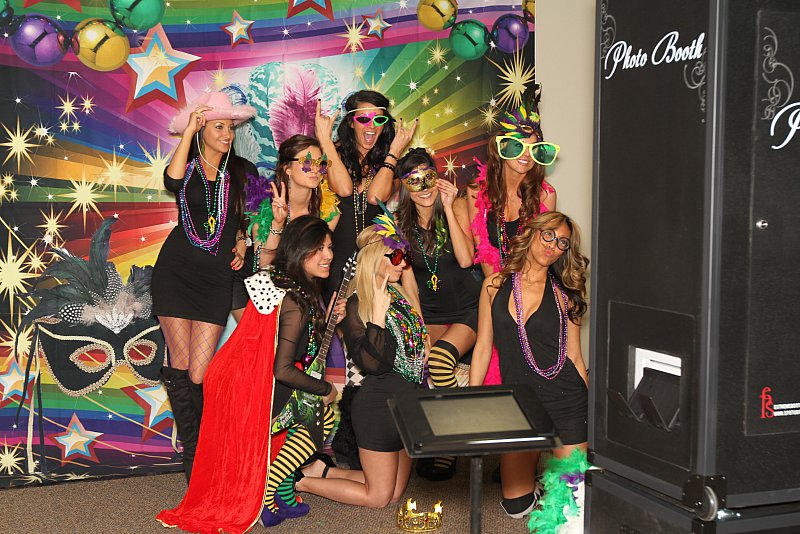 ROAMING PHOTO BOOTH
Our roaming photo booth is a handheld booth that's allows our booth attendant to get right into the middle of the action!! We can capture stills, multi-pose GIFs, and boomerang animations throughout your entire event! Do you have an event theme? Not only do our attendants help capture your guests photos, but they can become part of your events entertainment! Be sure to ask us about our themed attendants.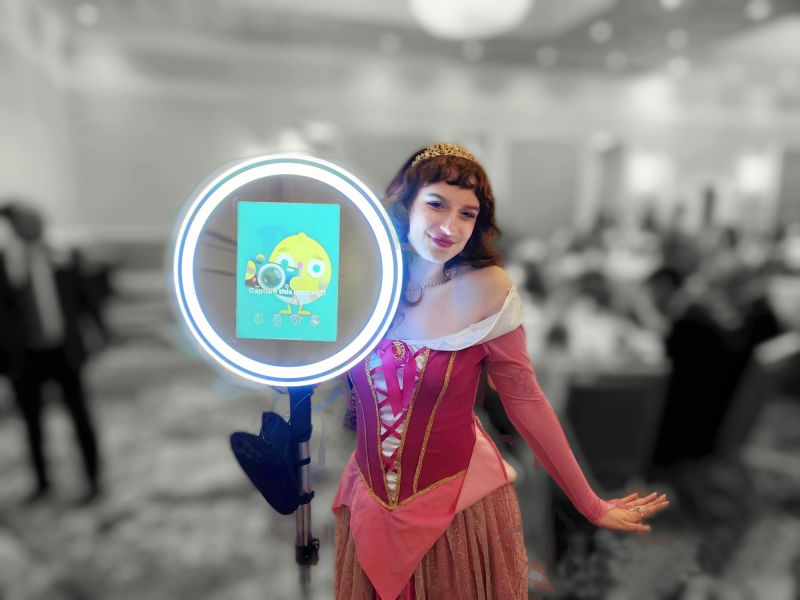 ROAMING PHOTO BOOTH IN ACTION!
Anywhere your guests are, the can get in on the action! Our roaming photo booth allows our event specialist to capture candid shots wherever you choose--on the dance floor or at your bar. Guests can share photos instantly via text or email and feel like a part of something special!
Have an event theme, let us know! We can add value to to your event by adding a little extra entertainment. Our booth attendants will interact with your guests dressed up in just about any costume theme you can think of!

​ANIMATED GIF'S​ & BOOMERANG
PREMIUM PRINTED BACKDROPS
We are always getting new custom printed backdrops in stock and will work with you to make sure we find the perfect match for your event theme.​
GET IN TOUCH!
We'd love to hear from you.
Just choose the most convenient method and we'll get back to you as soon as we can.
Fill out the form to the right, tell us a little about your event and we will get back with you right away.
Dallas–Fort Worth metroplex & surrounding areas
Phone: (817) 561-7775​